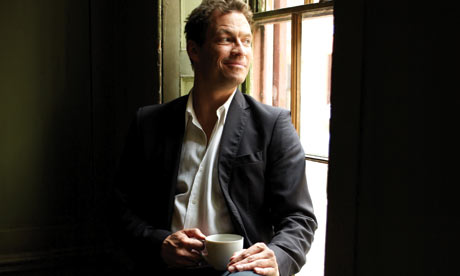 Man, those Brits know how to do ads. This is a new viral online campaign by Carte Noire coffee for a "more seductive coffee break".
Carte Noire is aiming to inject sex appeal into coffee breaks using actors including The Wire's Dominic West to read steamy excerpts from novels such as Pride & Prejudice in Jackanory-style online video clips.

The campaign, perhaps designed as the thinking woman's equivalent of the Diet Coke break hunk, aims to give women a diversion when they want some "me-time" over a cup of coffee.

Kraft-owned Carte Noire has signed up West, Cranford actor Greg Wise and Dan Stevens, whose credits include Sense and Sensibility, in a series of online videos reading romance scenes from 30 classic titles.
Watch and listen to Dominic West (300 and The Wire) read the
proposal scene from Pride and Prejudice
. A late birthday present for me, as it was posted on my birthday. It could almost make a girl switch to coffee from tea!
There are
eight coffee break readings
so far.