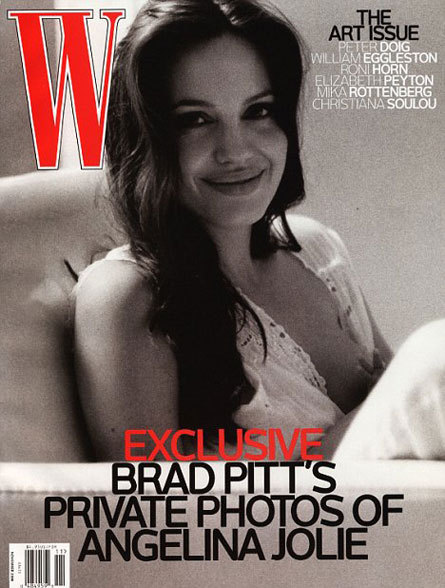 A mother breastfeeding her child.


On baring her body for the intimate W pics taken by Brad just weeks after the twins' birth:

"I'm with a man who's evolved enough to look at my body and see it as more beautiful, because of the journey it has taken and what it has created. He genuinely sees it that way. So I genuinely feel even sexier."

Brad Pitt's photos of Angelina Jolie with the twins are in the latest edition of W Magazine. Read more at
Huffington Post
.