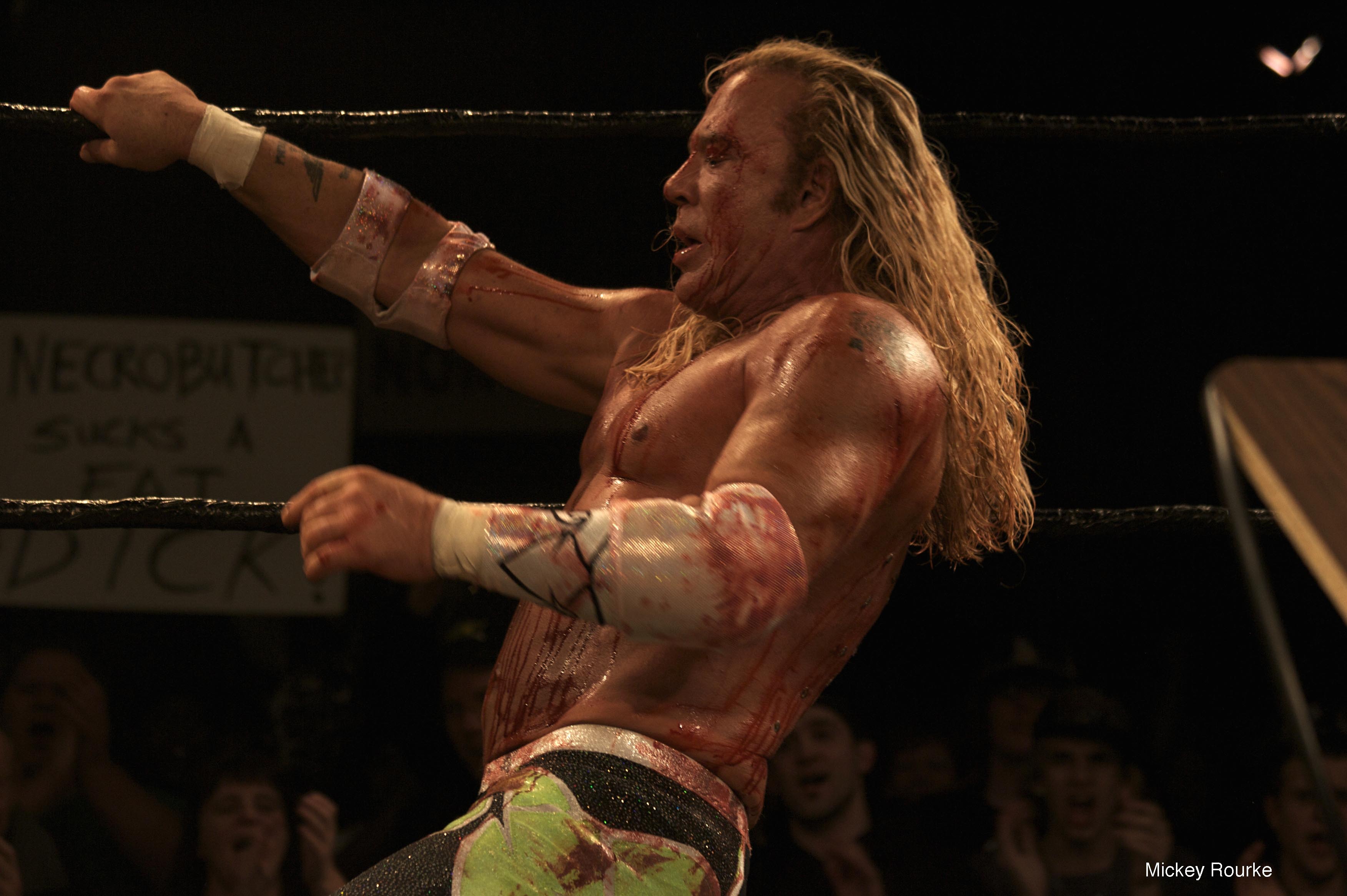 My husband and I saw Darren Aronofsky's The Wrestler this weekend and it is one of the best films of the year. Owen Glieberman from EW named it his top film of 2008. Mickey Rourke has been winning awards for his portrayal of Randy "The Ram", and deservedly so. He may walk away with the Oscar for Best Actor in a couple of weeks. Has there ever been a more perfect match up of an actor and his own personal life and a script and a part like this?



Mickey Rourke was the golden boy back in the 80's. I remember him being just gorgeous and having unbelievable talent. He threw it all away, and became nearly an untouchable in the industry. Look at his face. It has been battered from his lark being a professional boxer, and ravaged from God knows what drugs and failed plastic surgery. He looks just awful, and that's perfect for this part, playing a professional wrestler who was really big in the 80's, and now is scraping by playing American Legion halls. Nicholas Cage turned away from this part, and Darren Aronofsky gave Mickey Rourke the part of a lifetime.

My husband said that the film felt like a "Sundance" film. It's shot in a documentary style, with lots of hand held camera work following Randy around in his dead end job at grocery store, and his brief recapturing of glory emerging from some back room to chanting fans in a high school gymnasium.

Randy has screwed up his personal life, and has a daughter who wants nothing to do with him. He tries for a relat
ionship with Pam, a stripper played by Marisa Tomei, but she keeps turning him away, saying she can't do that with a customer. Marisa Tomei is also nominated for a supporting Oscar for her very brave work in this film.

The Wrestler is simply amazing, but it is very heavy. My husband was depressed after watching the film, but Randy knows no other way to live his life. He knows how to do one thing, and he does it well. The feuds in the ring may be fake, but the blood and bruises are real. Four stars. It's also criminal that Bruce Springstein's Golden Globe winning song from the film didn't score an Oscar nomination.

Watch The Wrestler trailer here.